---
HOMO HAYAMAUS
-Our HAYAMA Family Seek National Independence-
Satoshi Hayama's page
---

Welcome to Satoshi Hayama's home page . This page is written in English and Japanese from Mar-1997. I use OS/2 warp V3.This is incomplete .Sorry.
I confirmed this display by Netscape Navigator 2.02 for OS/2 and Webexplorer1.0


E-mail: hayama@attglobal.net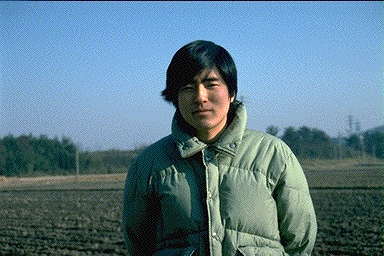 ---


I'm Japanese,single,lived in Japan,36 year's old.


Internet-Revolution of Encounter-
-to friend whom I haven't met yet-

I learned English at 6 age.It was for meeting with forign people. Beacase I felt I must meet someone lived abroad then.I have been thinking there are someone need me in forign peaple .It is unhappy that the person living same generation to meet can't know each other.We don't have place to meet with forign peaple lived far away before internet.This is purpose to make home page.
Many of contry people think Japanese are lack individuality,but I have 99% of the individuality in the world.So Japan is No.1 contry.Japan fight against world by not men's avarage but top quality man."Giants"( I wrote first big charactor ,now replace "Homo Hayamaus")meaned traditional our Hayama family's histry .Our first purpose is national independence.I am a samurai ,so I am still virginity,But I want to save good excellent lady.We give our thought and doctrin priority over the all of World.We are true pure-blood Japanese.But we have groaned under tyranny and cruel behavior by Japan for long time. But We must recover glory in those days.We shall reach the memorial day.I call "Homo Hayamaus" about independent my decendant.We will not already belong to "Homo sapiens".I am not Homo sexual,and I do not like such man.
---
English Version

essay

autobiography

monograph

Medical Science

introduce myself

Japan

Japanese Culture

gallery

gallery2

Link

According to close provider's service at Mar31 2008, http://www.netpassport.or.jp/~whayam/
moved here .

---
Japanese Version

自伝

随想録

論文

聖書関係

キリスト教問答

医学医療関係

古典文学研究関係

日記

ノート

受験

リンク集

2008 年3月末日プロバイダーのサービス終了により http://www.netpassport.or.jp/~whayam/
より移転しました。
---
E-Mail

Would you like to send me impression from here ?

---
---